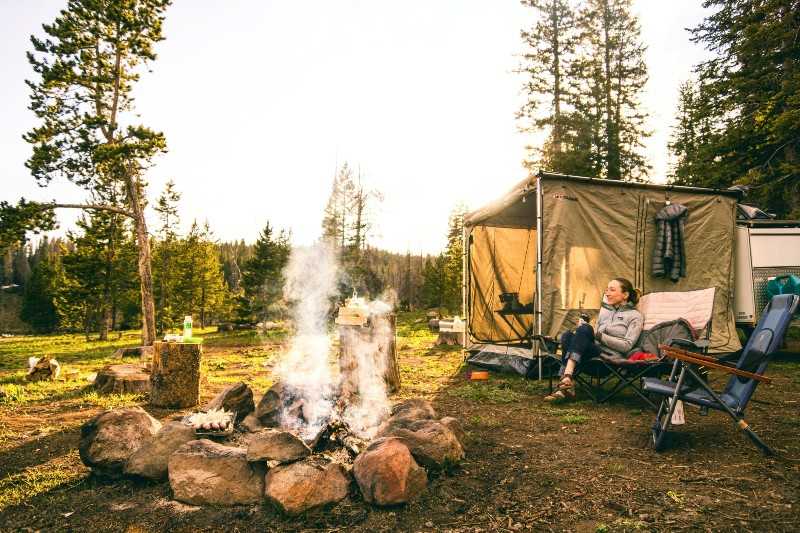 How to Choose the Camping Cookware? Choosing the right camping cookware out of the endless options available is a big deal. These are the items that you'll be relying on to help keep you nourished and energized while you explore our great outdoors.
You'll want them to perform well, feel comfortable in your hands, be durable enough to withstand long-term use, and fit well into your budget.
To help you make the best decision in finding best open fire cookware, we've researched for you. When it comes to camping, you can't afford to be unprepared. You need some good gear that will perform in even the harshest conditions.
Whether you're car camping or deep backpacking through the wild, we've got your meal plan covered, no matter where your adventure takes you.
When setting up your ideal backpacking cooking gear, there are a lot of options to consider such as materials, design, and weight. Choose the right cookware for your trip to ensure you're prepared for that uninterrupted weekend of hotdogs and more.
This article will help you to choose the right pot and pan that you should carry with you while out traveling or hiking in the wilderness. Here's how to choose the cookware for camping for your next outdoor cooking trip so you can be prepared and have fun.
How to Choose the Right Camping Cookware
Cooking while camping isn't as hard as you might think, especially if you bring the right cookware. Here is a quick breakdown of what we'll cover in this article.
1. Consider your Cooking Set
According to your needs, the first thing you need to consider when buying camping cookware is a good cook set. Cooking sets are available in many sizes for various groups of campers.
If you plan on cooking for two or more people, we recommend going with a 3-5 person cook set. This will allow you space to maneuver your food and make sure each meal gets cooked thoroughly.
2. Couple or Solo Camper
Each style of cooking has its own specialized camp cookware requirements. If you are a couple or solo camper, then chances are you will be carrying everything you need with you in your backpack.
You can get by with just one small pot and two utensils, but a little more could come in handy. Your camping cookware needs to be compact, lightweight, and durable enough to withstand the knocks of rough use.
3. Car Camping or Backpacking 
Camping cookware needs to be lightweight. The heavyweight pots and pans are not a good option because you need to pack the whole set for camping. If you have enough space in your vehicle, then choose the car camping cookware according to your space and requirement.
Backpacking cookware, on the other hand, is usually selected more carefully and the selection process can be very time-consuming. It all starts with the main cooking vessel. 
If you're going for a set that is ideal for backpacking, then you're looking for lightweight cookware made from metals like titanium, magnesium, aluminum which is both light and quite durable.
There are also aluminum based products out there that are strong enough to meet your cooking needs but weigh considerably less than their stainless steel counterparts.
4. Material for Camping Cookware
The first decision to make in your camping cookware arsenal is what type of material you would prefer: stainless camping cookware, enamel camping cookware to titanium backpacking cookware.
Each material has its benefits and downfalls, and knowing them will help you pick which is best for your home-away-from-home camping kitchen.
4.1. Aluminum
Aluminum is not only light and affordable but also a very versatile material. The dark, non-reflective surface conducts heat quickly and evenly through the pot or pan to food.
This helps reduce cook time and can be particularly useful when making many parts of a meal simultaneously over an open fire.
Aluminum also has lower thermal conductivity than stainless steel, which means it takes longer to heat up. A low thermal conductivity is desirable in products such as pots and pans for slow cooking or simmering delicate foods.
Aluminum is easy to find, inexpensive, and lightweight. However, it dents easily and reacts with some foods and acidic ingredients like vinegar. In the presence of acids or alkaline foods, it can also leach into your food. For this reason, aluminum camping cookware is sometimes coated with enamel or non-reactive metal, such as stainless steel.
4.2. Hard- Anodized Aluminum
Hard-anodized aluminum cookware is more durable than non-anodized aluminum and most other materials.
Hard-anodization is a process that creates a coating on aluminum. The hard anodization is more durable than raw or normal anodized coatings.
Hard-anodized aluminum provides a thicker coating than regular anodized aluminum. It's also sometimes referred to as "hard coat". It's stronger and harder, which makes it more resistant to dents, scratches, and wear from utensils.
It may be too heavy for some, expensive, more delicate than stainless steel.
4.3. Cast Iron
In the world of camping cookware, cast iron reigns supreme. And with good reason. This time-proven material has been with us since the discovery of iron ore. Cast iron is durable, requires relatively little maintenance, and has cheap parts when something inevitably breaks (cast iron skillet handle snaps off while you're cooking.
Once you've got a cast-iron pot or skillet, all you'll need are some nifty accessories to make cooking in the backcountry even easier.
Cast iron pans are an investment. They can last a lifetime and you can cook anything in them, including over a campfire. However, Cast iron camping cookware is heavy and bulky for backpacking and makes it difficult to pack up your camping gear.
However, there are more than few downfalls that people tend to overlook. The biggest problem people have with cast iron is that it's too heavy and it takes effort and regular maintenance to maintain non-stick surface.
Read More: Pros And Cons Of Cast Iron Cookware
4.4. Stainless Steel
A nice stainless steel cooking set is the first choice of most campers. These are durable, less prone to hot spots, and won't stick to food. Stainless-steel cook sets come in different sizes so it makes it easy for people with many levels of cooking expertise.
Stainless steel is used in cookware for its ability to resist both rust and corrosion. Stainless steel camping cookware can last through generations if taken care of properly.
It's important to remember that all varieties of stainless steel contain nickel. Some varieties also contain manganese and chromium. These pieces of cookware are often more expensive than other alternatives because it offers you a longer service life.
However, it is important to realize that the quality and prices of stainless-steel cookware vary greatly. They can cost a few dollars for some simple pots and pans to hundreds for top-end cookware.
Related Post: What are The Best Healthy Cookware Materials 
5. Number of Pieces
When deciding what style of a camping trip or trip you're on, consider the activities you'll be engaged in and your food requirements.
If you're going to be car-camping near a supermarket and just want the barest cooking essentials, then you can get by with a few pots, a stove, an eating utensil set, perhaps some plates and bowls.
For more adventuresome general camping, bring along extras including cookware that's made for wilderness living.
6. Performance of Cookware
It is very important to have good camping cookware set to prepare delicious hot meals and make your camping time more fun. So, if you are planning on going on a long trek outdoor with your friends or families, you need to get yourself the best quality camping cookware for boiling food and also cooking other meals.
Heat transfer efficiency is important to consider because small changes in a pot's volume, in this case, the difference in height and depth of the walls between pot and pan can have a measurable impact on its efficiency as a cooker.
7. Lids
Lids have multiple uses. I tend to use my lid a lot when I'm boiling water since it reduces the amount of heat lost through the top of the pot. Lids do more than just keep bugs out of your food.  The Lid on pots can be used for cooking nearly everything else while camping, and they are also a substitute for a frying pan.
Lids are not just for camping. You can use lids almost everywhere to help you fit more in the pot, save on a lot of time and fuel, keep it dirt-free and clean. When you need to check on your food as it cooks, removing the lid is fine.
8. Caring and Cleaning
It is beneficial to consider which camping cookware you are going to go with. As a result, you have to choose one that is easy to care for and clean up and fulfill your basic needs of cooking.
Camping is fun, and the joy of preparing food while camping is something that should not be missing. You don't need fancy cooking equipment to properly prepare your food while you are out there in the forest. But, of course, it doesn't mean that you have fewer choices for cooking equipment. There are so many options that can make food preparation easy and enjoyable.
Other considerations include fuel type, weight, and size. Minimize the amount of fuel you need by choosing pots that cook with flames or embers rather than requiring an open flame to boil water. A lot of the cookware choices below are for open flame use, so you'll need to add that as part of your overall camp cooking setup. Remember, in addition to getting a stove, collapsible camping cookware, and cookware, you will also need a way to burn what you're cooking with if it's an open flame.
Read More: How to Clean Pots And Pans While Camping
Conclusion 
A lot of people love hiking and camping as a way to get away from all their hectic schedules and enjoy the peace. But even though you've left behind the hustle and bustle of city life, it's still essential to be prepared for anything. This article for your next camping trip will give you just the right amount of goodies to have fun while being safe. After reading this article, we hope that you are clear about How to Choose the Camping Cookware.
Read More:
Best Camping Cookware For Family Trips
Best Car Camping Cookware Sets
Best Cast Iron Skillet for Camping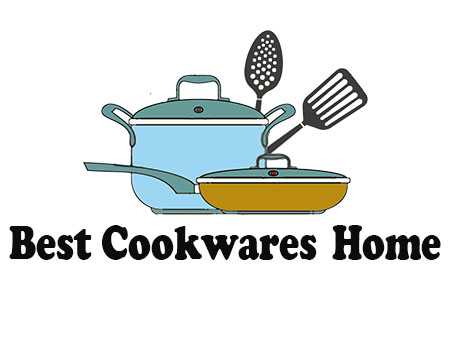 Hi, Welcome to our Blog. We are a team of Professional Blogger and expert in Cookware, Kitchen Appliances. We Work for the latest Reviews for Cookware, Kitchen Appliances. You can give us your kind Suggestions for improvements of Blogs, Thank You