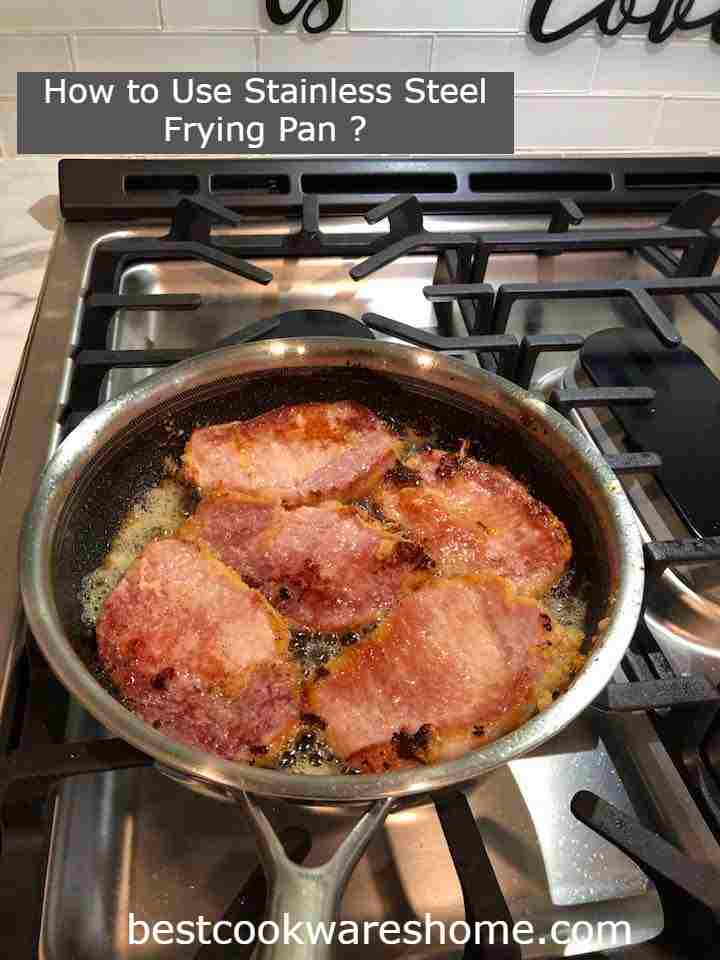 Well, if you want to know how to use stainless steel frying pan? or you are confused then you are at the right place. Stainless steel is the most widely used material in different items, machinery, and kitchen items as well.
When the quality of the stainless steel frying pan is good cooking foods in these pans will be easy and healthy, because your frying pan is healthy it means its metal can resist high heat. All types of food can be cooked over it because it is perfectly safe metal which gives you healthy food in your kitchen. Stainless steel has an advantage in terms of high heat, cooking meat, frying fish and meat, and all other food to cook
Stainless steel pans are considered better than cast iron because it is lighter than cast iron and also it is better than a nonstick pan. If your nonstick pan is normal and is not of high-quality material then its layer of nonstick coating can be released when overheated. But stainless steel has no problem when overheating, even you can cook all types of foods over stainless steel frying pans.
Method to Preheat a Stainless Steel Frying Pan
The most important thing while cooking is to prevent your food from sticking, and to do this you must have proper knowledge of that.
A lot of people do mistakes about preheating the pan, some keep the pan at a very high temperature, due to this oil also burns and finishes. Some keep very low heat and the food when you put in a cold oil then it does not give you the best results.
We recommend you keep the empty frying pan at medium heat after 30 seconds drop a spoon of water into the pan. The water will start vaporing and then you can clearly find that now is the time to put the oil in the pan. Now your pan is ready to preheat and is ready to put the ingredients in it.
Things To Know When Using a Stainless Steel Frying Pan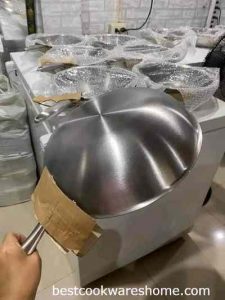 Stainless steel cookware, and frying pans are great items for your kitchen and can last forever with you and can keep their shine like new if you care properly. Here are some important tips on how to cook with stainless steel cookware first time.
Preheat
Before adding the ingredients, preheat your pan and put the oil in it. then you can add ingredients after preheating, and it will give you better results in cooking.
Overheat
Avoid overheating the stainless steel frying pan. The oil will get very hot and when you will add the food to it, the temperature of the oil and food will collapse and the food can stick to the pan.
The food at Room Temperature
The important thing to remember, the food you want to cook must be at a normal/room temperature. Before cooking keep the food like vegetables or meat out of the refrigerator to get its normal temperature. After that, you can put the food into the oil.
Cool the Pan
After cooking release all the food before the pan gets cool down. Because the food can stick if the pan cools down along the food in it.
Avoid Wash Hot Pan
Do not wash the hot stainless steel frying pan, always allow it to cool down then you can put the water in it for washing. The hot pan if washed with cold water can create spots on the pan.
Avoid Dishwasher
Mostly Stainless steel frying pans are dishwasher safe, but we recommend you to wash with your hands. In the dishwasher, the liquids and sometimes too hot water can damage the shine of your pan.
Avoid Metal Sponge
Wash your pan with a soft sponge while using soft powder or liquids. The metal sponge can scratch your frying pan and its shine will vanish. The quality of cooking will also decrease if the pan gets scratched.
If the pan gets food spots or hard sticking then do not try metals or metal sponges to rub this. Take water into the pan, boil it and then wash with a soft cloth along with soft liquid or dishwashing powder. In this way, all the sticking will get a release.
Dry the Pan
When you wash the pan, after release all the water from the pan. Keep the pan standing so that water could not be left into the pan.
Frequently Asked Questions
How To Preheat Stainless Steel Pan
Stainless steel is the best material for all types of cooking. It is a hard material and is better for high heat. Before adding ingredients to the pan, try to preheat the pan for 2 to 3 minutes. You can add oil during preheating or you can add it after preheating, it depends on you and it does not have any issue.
If you need to know whether your stainless steel cookware is preheated or not? In this way, you take a few drops of water into the hot pan, and these drops will become vapors in a few seconds, in this way you can add your ingredients to start your cooking.
How to season a stainless steel pan?
Seasoning a stainless steel pan is a process where the cook uses oil to create a layer of lubricating fat that will prevent sticking. After the pan has been seasoned, food will not stick to it, even with repeated contact. The fat is what prevents the food from being able to stick to the stainless steel pan as well as its being non-reactive with foods.
When cooking with a well-seasoned skillet, notice that food won't stick. This will make cleaning up quick and easy, so you can get right down to eating. To season a pan, you will need: A clean stainless steel pan, Wipe down the pan with damp paper towels before removing it from the oven, on high heat. Use a paper towel to remove any excess oil from the pan before inserting the dishes.
How to clean a stainless steel pan?
To clean stainless steel pots and pans you need to get rid of the starch that has gathered there. You want to scrub the surface with a bit of warm water and a few drops of mild dishwashing liquid. Vinegar and hydrogen peroxide mixture works well for removing stains from hard-to-reach places such as under the sink or behind the cabinets in the kitchen. When scrubbing on a regular basis, food debris and other particles will be drawn away from your work surface leaving behind a clean look.
Related Post: How To Remove Burnt Food From Stainless Steel Pan
Final Thoughts
How to use a stainless steel frying pan? it depends on you how you take care of your pans and pots. The methods mentioned above are all simple and effective. You can follow these steps to know how to use your pans and to keep their shine and durable.
Related Posts:
Best Stainless Steel Cookware Set Under 200
How long does stainless steel cookware last?
How Long Do Stainless Steel Pans Last?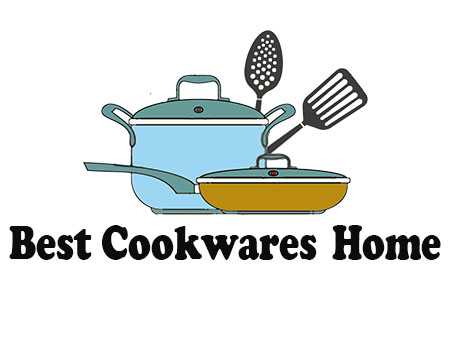 Hi, Welcome to our Blog. We are a team of Professional Blogger and expert in Cookware, Kitchen Appliances. We Work for the latest Reviews for Cookware, Kitchen Appliances. You can give us your kind Suggestions for improvements of Blogs, Thank You